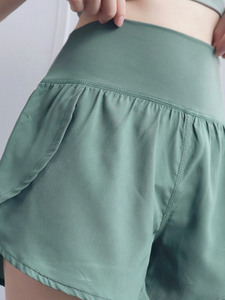 The PHNX High Waisted running shorts are lightweight and a perfect fit for any workout! Shorts come with fully slit sides - allowing for maximum flexibility, as well as an inner stretch liner. 
The shorts have a 
3" inseam in the middle and a slightly higher cut on the outsides. They can also be used as maternity shorts as the
 side seam is cut all the way to the waistband to allow for maximum flexibility as your body moves or changes.